Professional Services
​We and offer personalised individual care to suit your needs:

-Funeral service to reflect the individual wishes of each family

-Graveside, public, private or memorial service

-Inserting notices in local, national papers

-Liaising with clergy, celebrant, cemetery and crematorium officials

-Local churches and venues and catering services

-Organising music, audio, video

-Organising recording of a funeral service

-Organising photo slide show, power points

-Arranging flowers and other tributes

-Organising purchase of a cemetery plot and interment

-Collating official forms from Doctors or Coroner

-Filling out a notification of Death for Registration (BDM 28)

-A remembrance book – a memorable register of attendance

-Personalised service sheets with photo Imaging

-A choice of caskets and ashes urns

-Monumental work

-Ashes interment and memorial plaques, headstones ​

Whether you are planning a large, small or private service, we can provide a venue to suit your needs.

​

Ranging from traditional church settings or garden venues to purpose built function centres or graveside services, and can arrange to use any facilities in and around Southland.

We will take care of all the details, liaise with local entities to provide a complete service, including flowers, personalised service sheets, clergy or celebrant, location, graveside service, catering, crematorium, tributes, cemetery plot and monumental stones.

Although we are based in Southland we respond with equal care and attention to any family that asks for our assistance to bring a loved one home for a funeral service.

We have been proud to assist families from many places in New Zealand including Otago, Southland, Canterbury and Fiordland.

​Financial Assistance

​WINZ GRANT – a funeral grant is available from Work and Income NZ, this is means tested and is to assist towards funeral expenses.

We are able to make this application on your behalf; however the amount provided will not cover the full cost of a funeral.ACC GRANT – if death is a result of an accident an application can be made to ACC for a funeral Grant.
​
​We are able to help fill out the necessary documentation.

​​
---
Testimonials
Thank you to Kevin Hammond & Liz Ryder from Hammond & Ryder Funeral services for their understanding, care and servant attitude

. - Butler Family

Hammond & Ryder – Kevin Hammond, I called you from ICU Dunedin for you to come and get us. You said 'I will be there in 2 hours', and you were, in the snow and brought us home. The love and care, you and Liz gave to Kevin and us, was a lovely gift that we can never repay, you both have a talent that is very special. A dedication that no one can match, thank you from the bottom of our hearts.

- Thomson Family

Thank you so much for the lovely job you did with mum's headstone - it just looks great and was so nice to be able pop down with dad to see it. Dad was very pleased with it too.

- Sue

Thank you for your wonderful guidance and support.

– Johnston Family

Thank you for your kind and caring assistance following the death of our much loved mum and grandma, it was a great celebration of her amazing life.

– Ashton Family

Hammond & Ryder Funeral Services (Kevin & Liz), your compassion and guidance was deeply appreciated.

- Horne Family

To Kevin and Liz (Hammond & Ryder Funeral Services) your compassion, help and guidance through his very difficult time was very much appreciated.

- Good Family

To Hammond & Ryder Funeral Services for their incredible help in making Jenny's service memorable.

-

Heenan Family

We were touched by the acts of sympathy from Hammond & Ryder Funeral Services and also for arranging the music and filming of the service.

– Monaghan Family

Thank you for your professional services and guidance to our family during this difficult time.

– Larking Family

Kevin and Liz from Hammond & Ryder, we appreciated your respect and care of Raymond and consideration to the family.

- Dickey Family

Kevin and Liz from Hammond & Ryder Funeral Services, your respect, compassion and thoughtfulness at such a difficult time was much appreciated

. - Deans Family

Hammond & Ryder Funeral Services for your professional service and care.

- Hill Family

Also a big thank you to Hammond & Ryder, and to you Liz for your understanding and being there whenever needed.

- Kakau Family

To Kevin and Liz – thank you. Your compassion knows no bounds.

- Edwards Family

Hammond & Ryder Funeral Services for their compassion, care and respect with Jean.

- Goodwin Family

​

Kevin Hammond of Hammond & Ryder Funeral Services, whose professional advice, caring and support made the process of Life and Death an enriching, memorable but solemn occasion.

-

​

Pennicott Family
---
The Undertaker
​The midnight hour, the darkest hour
That human grief may know,
Sends forth it's hurried summons –
Ask me to come – I go!

I know not when the bell may toll,
I know not where the blow may fall,
I only know that I must go
In answer to the call.

Perhaps a friend – perhaps unknown-
'Tis fate that turns the wheel-
The tangled skein of human life
Winds slowly on the reel.

​And I? – I'm the undertaker,
"Cold-blooded," you'll hear them say,
"Trained to the shock and chill of death,
With a heart that's cold and grey."

Trained – that's what they call it
How little they know the rest-
I'm human, and know the sorrow
That throbs in the aching breast.

​Bennet Chapple 1903
---
Hammond & Ryder Funeral Services Ltd
& Monumental Masons

Kevin & Carol Hammond

Liz Ryder

© Copyright : All Rights Reserved

Content usage only via owner permission

Address Details:

Hammond & Ryder Funeral Services

3 Surrey Street

Gore, Southland 9710
Powered by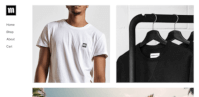 Create your own unique website with customizable templates.